Shopping Cart
Your Cart is Empty
There was an error with PayPal
Click here to try again
Thank you for your business!
You should be receiving an order confirmation from Paypal shortly.
Exit Shopping Cart
Quantum Energy Healing Therapy
Quantum Energetics and Life Purpose Coaching
Energy Long Distance Healing
Andrea Reuth 619-857-5238
Quantum Energy Healing Therapy
Natural Healthy Ways to Relieve Stress, Anxiety, and Insomnia

Many people are experiencing an alarming amount of stress in their lives with  all of the current environmental and world changes that are going on right now. It is important to learn how to manage the stress so that it does not wreak havoc on our body and cause ill
health.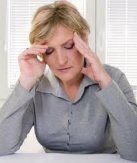 In this blog I am briefly discussing 3 natural healthy ways to relieve stress, anxiety, and insomnia by using Quantum Energetics Structured Therapy(QEST), Therapeutic Essential Oils, and several Relaxation Techniques.
The first  natural way is through structured energy healing work known as Quantum Energetics Structured Therapy or(QEST). The stress, anxiety, and insomnia conditions may be caused by a multitude of things energetically blocked and impaired in the body such as structural damage to the neck, back, or other parts of the body; diaphragmatic entrapment's of the esophageal, liver, aorta, venal caval, and pericardium; various diseases and much more. Many clients have given testimonials of relief of these conditions through QEST.
As a holistic practitioner of QEST, I recommend that during the period of QEST sessions while I am working with a client to bring their body back into balance from stress or disease, that they consider incorporating the use of therapeutic essential oils and several relaxation techniques as an added benefit to their health care. This will help them manage the daily stresses of life and keep their body in a more relaxed state allowing the body to repair itself at a more rapid pace and maintain the integrity of the energy work.
Therapeutic Essential Oils and how to Use Them: 
Simply inhale them either directly or through a diffuser.
Put a few drops onto a tissue or cotton ball and put in your pillow case to  aide with a restful sleep.
Put 5-10 drops in a nice warm salt bath and soak in them to relax.
Apply topically in one place on the body such as behind the ears,  on the temples, soles of feet, over your adrenal gland organs (located 1"lateral and 1" up from the belly button on both sides), and even on the skin under the nose above the lip. Check with the directions on the bottle to see if they should be diluted with a V6 vegetable  oil if applying to skin.  If you have really sensitive skin, do a test area first.
Young Living Essential Oils
is an excellent company which owns and manages 5 farms of plant crops yielding superior quality essential oils. They offer a vast selection of therapeutic oils. Please visit my distributor
website
to view their products. Also, feel free to contact me for more information as well. I will be happy to help you to choose the right essential oils for your body depending upon what your personal needs are. Another way I can help you is by testing your body energetically with a muscle test that will give a 'yes' or 'no' answer to let us know which oils are needed by the body and which are the most beneficial for it.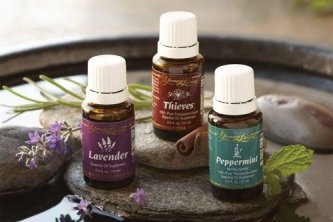 Essential oils and blended essential oils to use:
Angelica - relieves stress, anxiety, and relaxes muscles
Clary Sage -relaxes the mind, relieves stress, and balances moods
Lavender - calms the mind and body
Ylang Ylang - relaxes the mind, balances emotions, helps with negative feelings such as frustration and anger
Peace and Calming - encourages deep relaxation, promotes a peaceful night's sleep, and assist with meditation
Ruta Va La - relieves stress, soothes tension, promotes relaxation for the mind and body

In addition to the QEST and Young Living Essential Oils I also recommend Relaxation Techniques to calm the body. Try two or more of them for variety.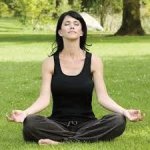 Relaxation Techniques:
Meditation, deep breathing, and guided imagery. These techniques are very helpful especially if you are keyed up or angry and agitated. They benefit you by calming you down and settling the nerves.
Rhythmic exercises such as walking, running, cycling, or rowing. These exercises may help with depression.
Walking outside in nature to get some fresh air and sunlight and practice being mindful and present in the moment. Focus on the beauty and positive scenery around you. Give gratitude for the small things in life that you love.
Stretching, Yoga, Tai Chi
 Qigong Exercise and Falun Dafa Meditation.
Drink a nice hot cup of tea that has 'Passion Flower' in it. I've tried other teas with little results but, I've always found this kind of tea with the Passion Flower to really do the job and highly recommend it. Brew two tea bags for five minutes. You should be able to get a good nights sleep.
Play soft relaxing music with dimmed lights or a lit candle.
 


 


By incorporating these natural healthy ways to relieve stress you will be improving your health and longevity. Most people that have used these methods feel a sense of well being and claim to be happier and feel younger. If you would like more information on Young Living Essential Oils or Quantum Energetics Structured Therapy please visit my website.

www.QuantumEnergyHealingTherapy.com  

 


 


Acknowledgments:

 


Help guide Harvard Collaboration "Relaxation Techniques for Stress".




Young Living Essential Oils "Essential Oil User's Guide.


































0

/