Shopping Cart
Your Cart is Empty
There was an error with PayPal
Click here to try again
Thank you for your business!
You should be receiving an order confirmation from Paypal shortly.
Exit Shopping Cart
Quantum Energy Healing Therapy
Quantum Energetics and Life Purpose Coaching
Energy Long Distance Healing
Andrea Reuth 619-857-5238
Quantum Energy Healing Therapy
| | |
| --- | --- |
| Posted on January 13, 2015 at 1:15 AM | |
What are the Benefits of Juicing and Eating Raw Food?
What makes Organic Raw Foods important? Organic raw foods are free of pesticides and are in a natural unheated, uncooked state, thus giving the body a higher level of enzymes and vital nutrients to consume. Enzymes are proteins that aide the body in digestion and metabolism.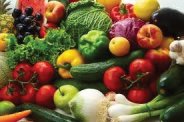 Studies have shown that organic raw foods protect our body from various chronic diseases including cancer. Several major national health organizations are recommending that more fruits and vegetables be included in our daily meals to prevent such diseases. Even the U.S. Department of Agricultural and the U.S. Department of Health Services have established guidelines that specifically state that "our body's nutritional needs including protein can be met through a plant based diet."
Clinical research and comprehensive studies have shown that "there is a marked increase in the rate of disease among people who consume the higher proteins found in animal products."  If you feel like you need more protein, simply add one or two organic green juices to your daily intake of food and it will increase your protein.
When organic fruits and vegetables are consumed as juice, the vitamins and minerals are quickly released into the blood stream and get absorbed directly by the cells. This automatically satiates the appetite causing the body to feel satisfied and full as well as giving you immediate vibrant energy. Please be aware that the juice sold in the grocery stores labeled as "Natural" may have pesticides, fructose, added sugar, food dyes, additives, other non organic ingredients, and very little juice. It's a good idea to invest in a juicer if you want fresh organic juice.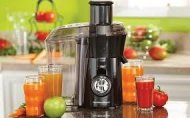 Simply by adding more organic raw fresh fruits, berries, herbs, greens and vegetables into your daily meals, you can definitely improve your health and easily drop those unwanted pounds or maintain your ideal weight. While packaged frozen fruits and vegetables sold in the grocery store may be convenient, keep in mind they have been blanched before being packaged, so they do not have the same benefit as being completely raw.

It is important to always buy Organic so as not to consume pesticides. These pesticides build up in the body and over time can lead to a lowered immune system, gut toxicity, and ill health. It's a great idea to shop at your local farmers market to support the local farmers. Get to know them and how they handle their produce. You can do an online search to find out where and when the local farmers markets are in your area.

Organic raw fruits and vegetables provide you all the vitamins, minerals, phytonutrients, enzymes, and fiber that you need for a healthy diet. These foods promote healing for the body and raising the bodies vibrational frequency which can contribute to spiritual growth and overall well being.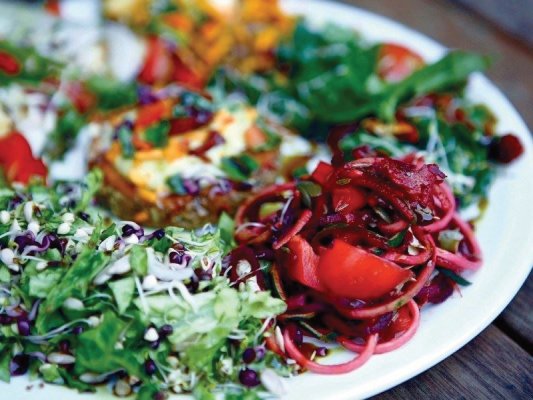 For more variety in your raw diet there are other foods considered raw such as  Live Foods  which are  lentils, beans, nuts, and seeds just to name a few that can be either soaked, sprouted, cultured, and/or fermented.





Along with a healthy raw diet I recommend boosting your immune system by incorporating a regular maintenance of holistic energetic work for the body to improve it's vitality and function. Please check out

www.QuantumEnergyHealingTherapy.com

for more information.




The following is a list of recommended Raw Food Recipe Books and where some of the facts for this blog came from.





"The Juiceman's Power of Juicing" by Jay Kordich




"Raw Food Made Easy" by Jennifer Cornbleet




"Alive in 5" by Angela Elliott 





"The Complete Idiot's Guide to Eating Raw" by Mark Reinfield, Bo Rinaldi, Jennifer Murray





Online resources I recommend:



Online Vegetarian Restaurant Guide & Health Food Stores Worldwide



Organic Raw Food Meals Delivery in San Diego, CA &  in the U.S.

Organic Produce Home Delivery  in Los Angeles & in the U.S.










Categories: What are the Benefits of Juicing and Eating Raw Foods

0

/